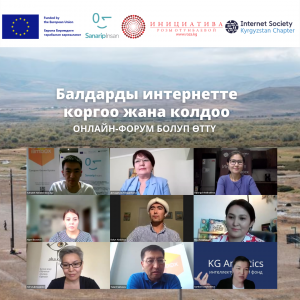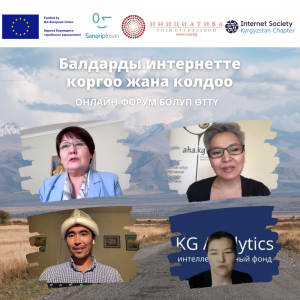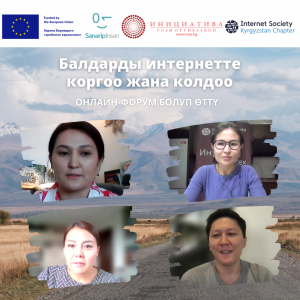 In honor of June 1, "International Children's Day," a large-scale online forum "Support and Protection of Children on the Internet" was held. It was organized jointly with the Kyrgyz chapter of the Internet Society and the Rosa Otunbayeva Initiative International Foundation. At the forum, international and local experts made presentations and shared their experiences. To what dangers can children be exposed to on the Internet, how to protect their personal information, about the psychological state of children in such situations and how to help them, how to balance real and virtual communication and what methods other countries use.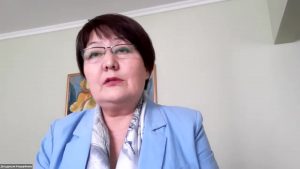 Dogdurgul Kendirbaeva, Director of the Rosa Otunbaeva Initiative International Foundation, said in her speech:
"The population of Kyrgyzstan is 6 million people, and the number of gadgets they use is 9 million devices. Only 15% of them see developmental and educational content, while the remaining 85% see unnecessary and short-lived information".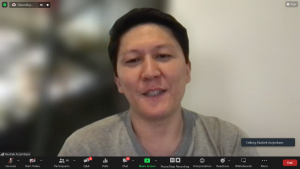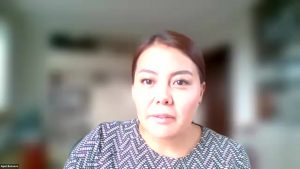 Nurbek Arzymbaev, head of the Sanarip Tazalyk project, said there is very little information on the Internet about child protection in Kyrgyzstan.
"We surveyed 500 websites in Kyrgyzstan. Of these, only one site has taken measures to protect children's personal data on the Internet. We could not find such information on the remaining 499 sites."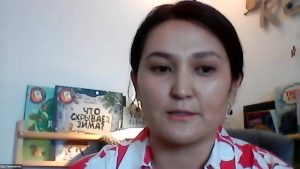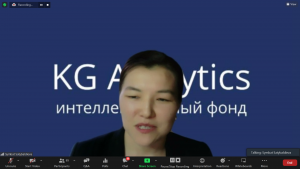 The forum was also attended by Eliza Temirbekova, Early Childhood Development Specialist, Bakyt Abdishev, Communication Technology Specialist from the USA, Executive Director of KG Analytics Intelligent Society, online pedagogical design and e-learning specialist, author of professional development courses on Mugalim platform, Montessori teacher, STEM ambassador Symbat Satybaldieva, Aigul Dogdurova, founder of the aha.kg School of Self-development, Aiperi Bozoeva, expert of the Sanarip Tazalyk Project, and Ajybek Nurlanov, Manager for Partnership Development at Sanarip Insan and IlimBox. Each shared projects, personal experiences and valuable advice on protecting and supporting children.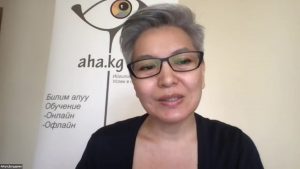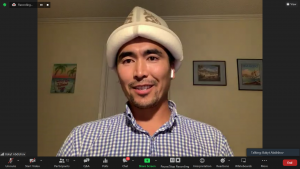 At the end of the forum Sapargul Abdinabieva, Child Development Specialist, Media Expert of the "Sanarip Insan" Project of the European Union, thanked everyone and congratulated all the participants with the "International Children's Day" on June 1.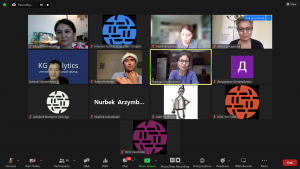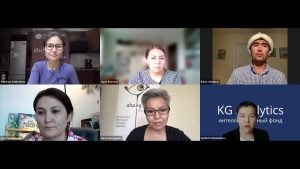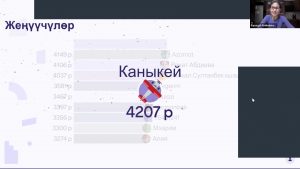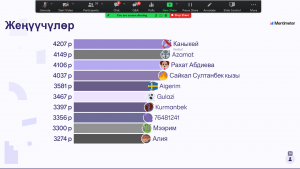 The online forum was launched through the Zoom platform and streamed live via YouTube and Facebook. Approximately 300 citizens from across Kyrgyzstan, including parents, children, migrants, teachers, and youth actively asked questions.
The online forum concluded with an interactive competition, and the winners received invitations to trainings and interesting books.