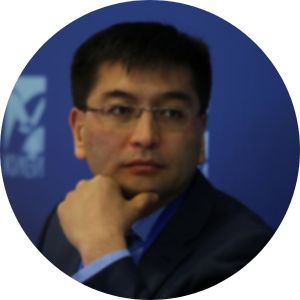 Talant Sultanov - Chair and Co-Founder
Talant is the Chair and Co-Founder of the Kyrgyz Internet Society and an expert at the Taza Koom Center for Strategic Initiatives in Bishkek. He has worked in the Kyrgyz government as the Adviser to the Prime Minister, as the Coordinator of the Taza Koom National Digital Transformation Program, and as the Director of the National Institute for
Strategic Studies. Talant has worked in the past in the World Bank Almaty and Washington Offices. His other positions include the CFO of the American University of Central Asia in Bishkek, the Head of a Project Finance Unit at Kazkommertsbank in Almaty, and a Scholarship Coordinator at the World Affairs Council in San Francisco. Additionally, he served on boards of the Kyrgyz National TV and Radio Corporation, the Business Council of the Kyrgyz Parliament, the Bank of Asia, and Humo Microcredit Foundation in Tajikistan. Talant holds a Master's degree in International Finance from Columbia University's School of International and Public
Affairs (2006) and a Bachelor's degree (Summa Cum Laude) in International Relations from San Francisco State University (1999). He has also received executive education at the Harvard Kennedy School and NESA (2016).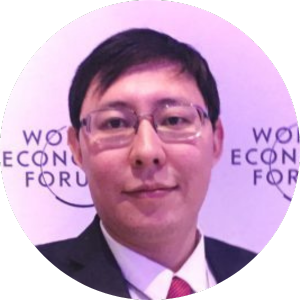 Aziz Soltobaev - Co-Founder
Aziz is an expert promoting tech entrepreneurship, fostering the digital economy, and building country-level capacity (infrastructure, legal framework, community). He has worked as the Policy Adviser to the Office of President, Office of the Prime Minister, as the Vice PM,as the Minister of Education, in the Ministry of Emergency Situations, the Office of Mayor. He is also the co-author of Vision of Bishkek city development 2014-2018, co-author of
National Digital Transformation Strategy "TazaKoom", contributor to National Sustainable Development Strategy "Vision 2018-2040", member of working groups on issues related to Internet, connectivity, and digital entrepreneurship. Aziz holds a BA in Economics from the American University of Central Asia in Bishkek (1999) and is active in the AUCA Alumni Association.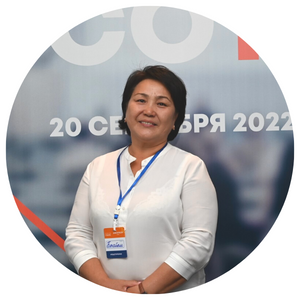 Begaiym Naimanova - Administrative Manager
Begaiym Naimanova joined the Internet Society Kyrgyz Chapter in June 2022. Begaiym has many years work experience in international organizations and projects as: ADB Kyrgyz Resident Mission, project of JICA and OSCE ODIHR. She has a master's degree in business administration, Academy of Management under the President of the Kyrgyz Republic in Bishkek. In her current capacity of ISOC Kyrgyz Chapter Administrative Manager, she is responsible for the coordination of project procurement activities and for organizing project related events, conferences, workshops, staff meetings and general meetings including distribution of background documents; for the management of office operations and in the area of personnel management.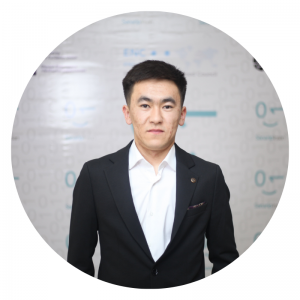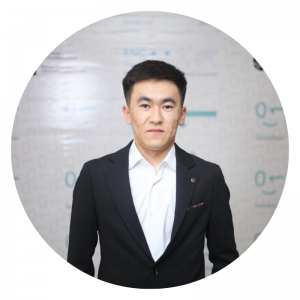 Azhybek Nurlanov – Partnerships Development Manager
Azhybek is the partnerships development manager. He joined the Internet Society in June 2021. He is a professional with extensive experience in executing and managing educational projects implementations. Azhybek has worked in various industries including manufacturing, retail, and medical technology for local companies. He is responsible for ensuring a smooth implementation, maintenance, enhancements, and integration of educational projects. Azhybek holds a BS in Computer Science from the Kyrgyz State Technological University.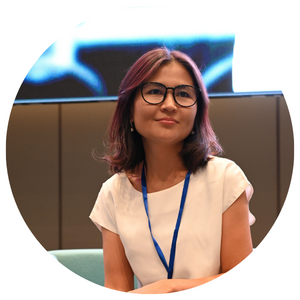 Sapargul Abdinabieva – Media Expert
Sapargul Abdinabieva is a media expert of the European Union project "Sanarip Insan". It covers the implementation of the project through the media and social networks. Sapargul graduated from the Kyrgyz Turkish Manas University
Faculty of Communications,
received a master's degree in political sciences from the Bishkek State University named after K. Karasaev.
Since 2014 (6 years) she has worked as a journalist at the BBC Kyrgyz Media media institution, and has also worked in TV and radio journalism at the BBC London office. Since 2019, she has been working as a media consultant in two projects at the Roza Otunbayeva Initiative WPF.
Currently, as part of the Sanarip Insan project, she is releasing her own podcast tape and a series of webinars.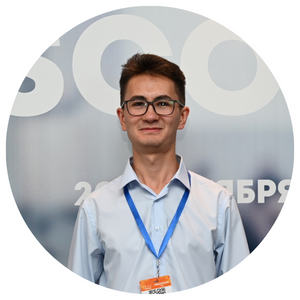 Halil Ibrahim Bilgich – Cyber Security Expert and Community Networks Engineer
Ibrahim joined the Internet Society in April 2019 as a Project Coordinator of Community Network. As Project Coordinator, he organizes and leads aspects of the Internet Society's work in advancing the development and deployment of open standards and promoting the Internet's collaborative development and operational management model. Furthermore, Ibrahim helps to install wireless internet in highly remote areas. Prior to joining the Internet Society, at 17, Ibrahim installed radio receivers for the wireless internet on his own in the most remote area in Kyrgyzstan, Suusamyr.  He is a young genius who studies at the Kyrgyz State Technological University.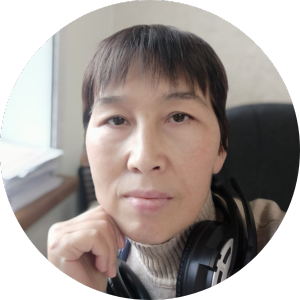 Aigul Beishekeeva – Accountant
Aigul joined ISOC in January 2023 as an Accountant. She has over 20 years of working experience for local and international organizations. Her finance experience includes full-cycle accounts payable and receivable, internal audit, and assisting in budgeting and forecasting. She holds a Master degree in Accounting from the Kyrgyz International University. Aigul get a professional Certified Accounting Practitioner (CAP ) certificate from Eurasian Council of Certified Accountants and Auditors in 2008.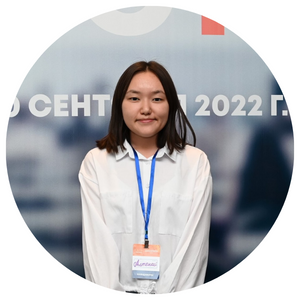 Altynai joined the Internet Society Kyrgyz Chapter in 2022 as a Cyber Specialist for the Tech4Society project. Altynai is a 3rd year student of the University of KSUSTA n. a. N. Isanov with a degree in Software Engineering, a graduate of the "Programmer Ayimdar 2 project"  Android Development.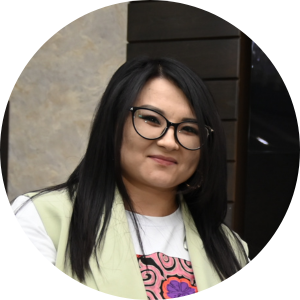 Alina Naizabekova - Social marketing manager
Alina joined ISOC in 2022 as an Social marketing manager