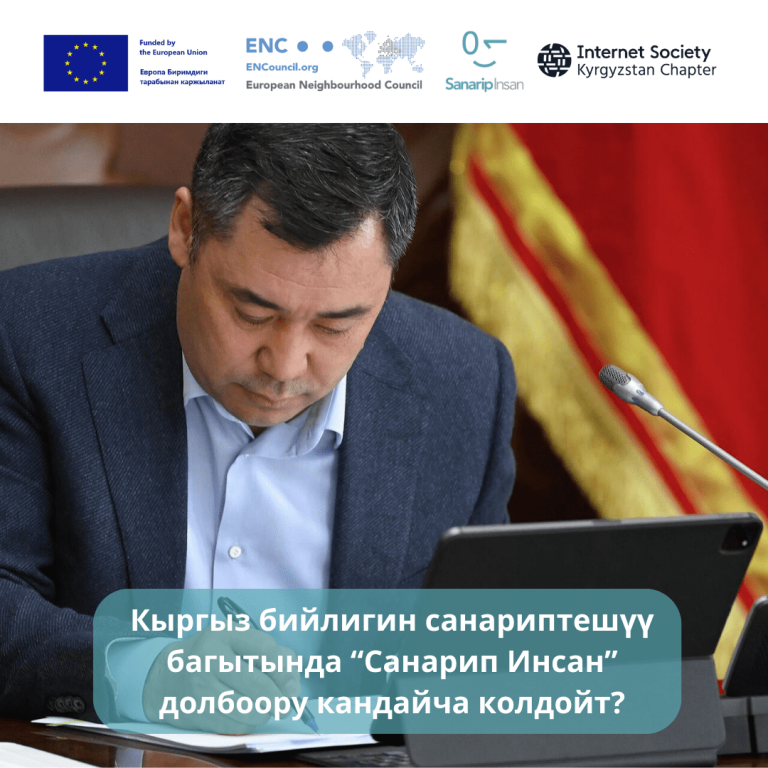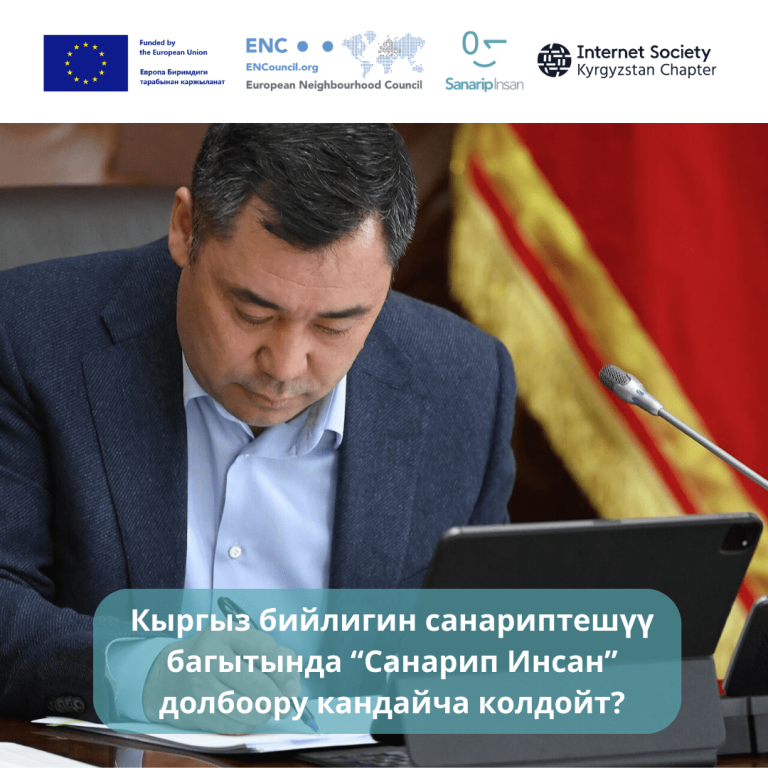 Kyrgyzstan has actively pursued digitalization over the past decade. In 2018, the country adopted the "National Strategy for Sustainable Development –2040," which identified building a digital state as crucial for the country's future. The key component of the strategy was the Taza Koom Digital Transformation Program, which later evolved into the five-year program "Sanarip Kyrgyzstan" (Digital Kyrgyzstan). The years 2018, 2019 and 2020 were designated as the "Years of Development and Digitalization of Regions."
Under the President Sadyr Zhaparov, digitalization has become a key area of sustainable development. On September 7, 2022, President Sadyr Zhaparov officially stated that "Digitalization is the main trend in world development today. Kyrgyzstan is actively undergoing digitalization in public administration, economy, education, and the social sectors."
The "Sanarip Insan" project, supported by the European Union, aims to enhance the country's capacity by creating an ecosystem and enabling environment, providing digital skills training to various segments of the population, particularly to women and youth in rural areas. It also aims to support the government's efforts in increasing employment opportunities, fostering entrepreneurship, reducing inequality, and promoting inclusive, innovative, and sustainable economic development.
The project aligns with the national policy of modernizing the education system through the inclusive and effective use of information and communication technologies in relevant institutions, educational establishments, and advanced training programs. It emphasizes the widespread adoption of best practices using innovative tools and the creation of equal opportunities for education and training, especially for vulnerable groups like young women, girls, people with disabilities, and migrants. The Sanarip Insan project closely collaborates with the Ministry of Education and Science, the Ministry of Culture, Information, Sports and Youth Policy, and the Ministry of Digital Development.
Launched in March 2022, the Sanarip Insan project aims to boost digital literacy among youth, women, migrants, and rural residents. It promotes sustainable development through the use of digital platforms, social media, digital finance, and information technologies for online commerce and entrepreneurship.
To achieve this, the project uses diverse methods such as offline training in remote areas, webinars on modern technologies, and podcasts reaching distant villages and international forums.