Today, each of us can shop from our computers and through other touchpoints, including smartphones, smartwatches, and digital assistants.
E-commerce is booming in both business-to-consumer and business-to-business segments. In both cases, the goal of most companies is to enable customers to buy what they want, anytime, anywhere, using any digital device. Fariza Chilmergenova, an e-commerce expert and trainer, spoke about this at the webinar "Electronic Commerce and Lalafo Service". The webinar took place on July 28, 2022.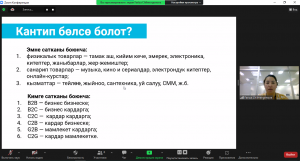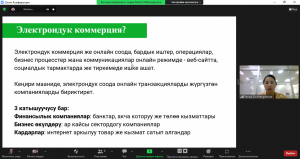 Nurbek Omurbaev, Media Advertising Manager, spoke about what e-commerce is today and what it will be like tomorrow, and what opportunities the electronic platform gives to everyone, as well as about the largest site for free and paid private and business ads in Kyrgyzstan – Lalafo. lalafo Kyrgyzstan.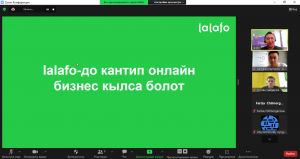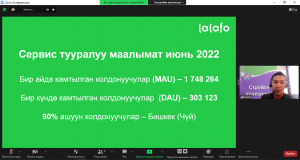 At the end of the online webinar, Ruslan Gaidarov, Marketing Director lalafo.kg, spoke, shared his future plans, told interesting facts and thanked for organizing the webinar.