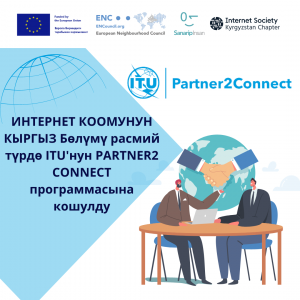 The Internet Society Kyrgyz Chapter Public Association is proud to announce that it has officially joined the International Telecommunications Union (ITU) Partner2Connect Program. As part of this program, the organization has submitted a pledge to bring digital skills to rural youth and women in the Kyrgyz Republic with a financing amount of 500 000 US dollars.
The importance of digital skills for rural youth in the Kyrgyz Republic cannot be overstated. According to recent statistics, over 50% of the population in Kyrgyzstan lives in rural areas, and a significant portion of this population is made up of women and youth. These individuals often lack access to the same resources and opportunities as their urban counterparts, making digital skills crucial for their economic resilience.
Digital skills can greatly improve the economic resilience of rural youth in Kyrgyzstan. For example, with access to digital skills, young people in rural areas can start their own businesses and take advantage of the global market. Additionally, digital skills can help young people find jobs, access educational resources, and stay connected to their communities.
The ITU is a specialized agency of the United Nations that is responsible for all matters related to information and communication technologies. The Partner2Connect Program is a platform that brings together ITU members, private sector companies, and other organizations to promote digital skills and connectivity for all.