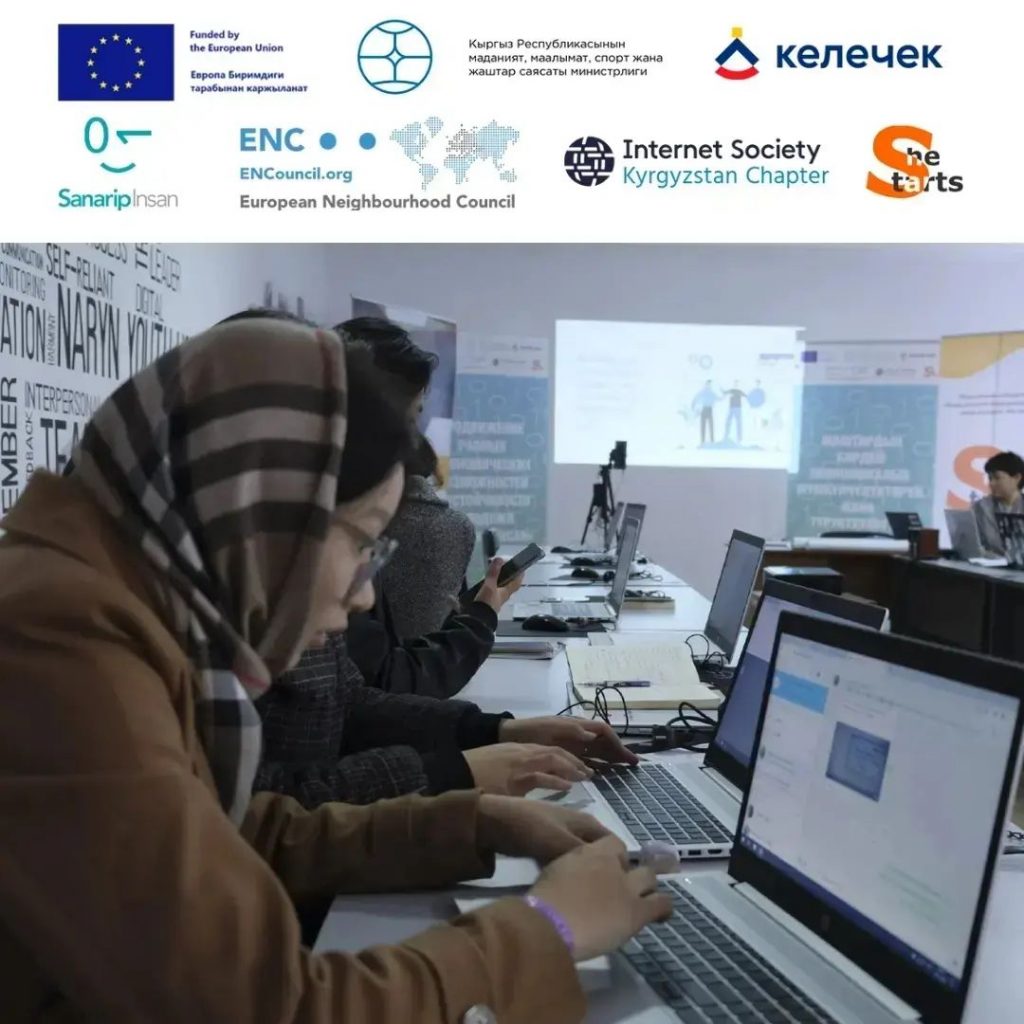 Trainings of the "Digital Citizen" project in Naryn region.
Naryn is the largest and mountainous region of Kyrgyzstan. The population is about 300 thousand people. Due to the harsh climate in which most residents are engaged in animal husbandry, the younger generation is forced to go abroad in search of work because to unemployment. Recently, there has been an increasing interest of tourists in this region. This, in turn, contributes to the growth of the number of guest houses. However, not all owners of guest houses know how to use modern digital skills when selling their services on the Internet to develop their business. Therefore, digital literacy is of great importance for reducing unemployment, providing workplaces for young people, women and migrants in their country. For this reason, the training of the digital personality project takes place in the Naryn region.
On November 17-18, the EU-funded project "Promotion of equal opportunities and youth sustainability" and the public foundation "She starts" jointly conducted another training in Naryn region. It was attended by about 20 young people, women, single mothers who improved their digital skills in the field of tourism and digital professions.
On the first day of training (November 17), participants received information about the SMM and got acquainted with the ways of its proper use in business. Facebook Instagram, Tik-Tok platforms, as well as Google Statistics, WhatsApp, Telegram messengers were also taught by the participants how to work in practice with Facebook, Instagram, Tik-Tok platforms. As a result, each participant was able to create their own pages on social networks, link them to messengers and learn how to send links.
The second day of the training is dedicated to tourism and its participants directly: Google; Airbnb; TripAdvisor; Booking.com was told about the platforms and trained in the methods of practical use.
Then, following the results of the two-day training, the participants were awarded certificates. You can watch the report on the training in the Naryn region by cliking on the following link: https://youtu.be/ROx22pH9TiU
The "Digital Citizen" project will continue the training in other regions of the country