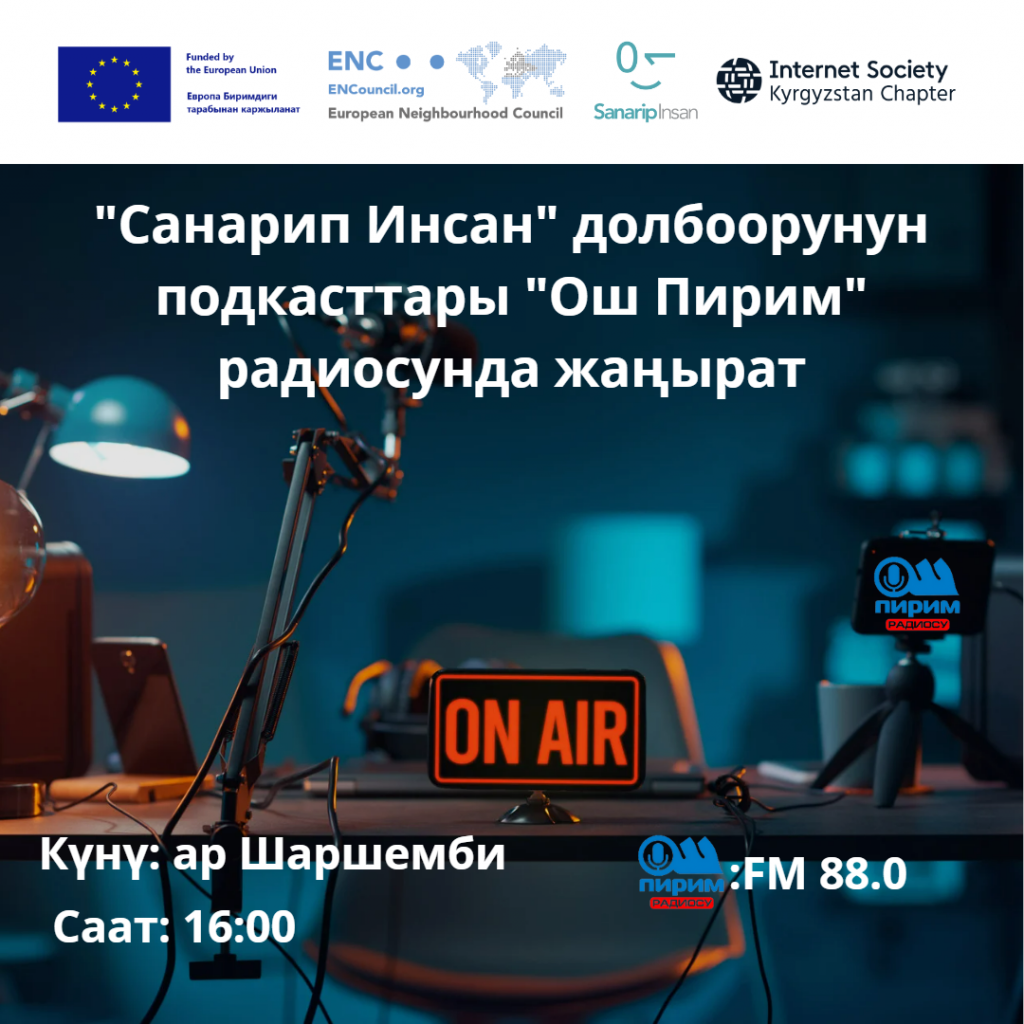 Now, all podcast episodes of the project "Sanarip insan" are broadcast on air radio "Osh Pirim". The audience of this radio is more than 1 million listeners daily and all people have a chance to listen to the podcast of this project live on air. Radio "Osh Pirim" is the main source of information in audio format in Osh (population 1.4 million people), Jalal-Abad (population 1.3 million people) and Batken (population 560 thousand people) regions.
Jalal-Abad, Osh, Batken are the regions with the largest number of external migration. One of the main reasons is unemployment. hrough the podcasts of the Sanarip Insan project, we encourage citizens to master digital skills, become a sought-after specialist in today's realities, work and earn money without leaving the country. In addition, we encourage housewives – girls and women to start working, have mastered digital skills, and lead a prosperous life. In other words, we try to find answers to questions about how modern technologies change people's lives, make their lives easier, save time, help them become specialists following modern requirements, tell in simple terms models of digital personalities that closely interact with information technologies, about their path, image and success.
Podcasts will be broadcast every Wednesday at 4:00 pm, you can hear the repeat every Friday at 4:00 pm. The frequency of our radio is FM 88.0. Our podcasts are also available online for your convenience.