Kyrgyz Internet Society held an online webinar on July 21, 2022 at 16:00 on the topic: "Perfect resume and dream job", because Nowadays, when looking for a dream job, a resume is one of the key points. An employer can be hooked or repelled by a little thing that you would not have paid attention to, and because of which you can miss a great job. So how do you write a resume so that a potential employer will at least not put your resume aside?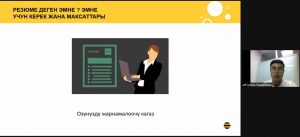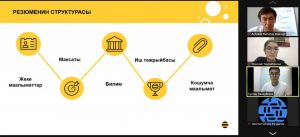 The webinar was delivered by Panarbekov Sultan, a specialist in external communications and social partnership of Beeline Kyrgyzstan. The Sultan is engaged in the conduct of social projects aimed at the development of youth, innovation, entrepreneurial spirit, digital technologies and computer literacy of the population, and also worked as an IT specialist in the international youth organization Enactus; Azhybek Nurlanov, manager for the development of partnerships of the projects "Sanarip Insan" and "ilimbox"; and Erkinay Taalaybekova, SMM specialist for Sanarip Insan and Tech4Society projects.
A resume is your first impression. A well-written and formatted resume demonstrates your professional competence and self-confidence. When a competition is announced for any position, the employer receives a large number of resumes, and the best ones are selected from them. Even if you are an exclusive specialist in some field, but do not clearly reflect this on your resume or are in a hurry, unfortunately, the chances of getting an invitation to an interview are very low.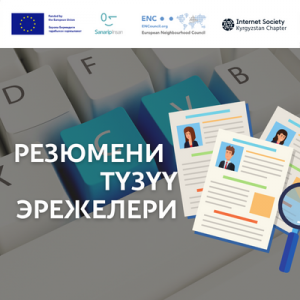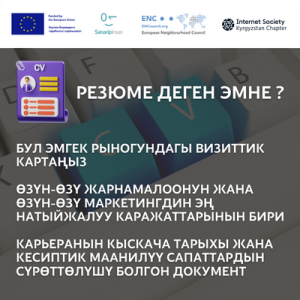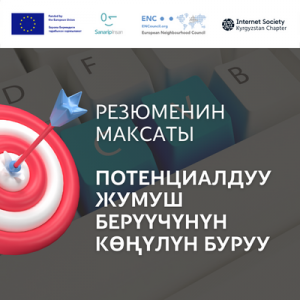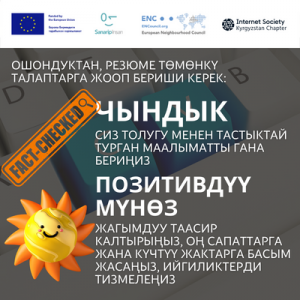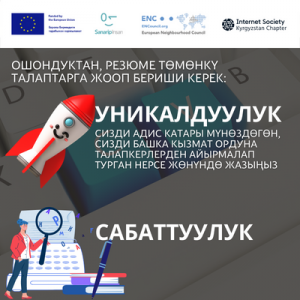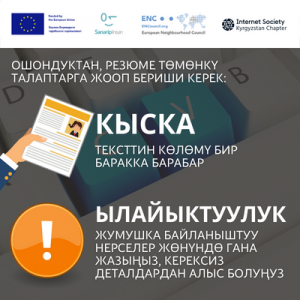 What to do to write the perfect resume? There is no right answer to this question, and there cannot be, because there are no perfect resumes – each case requires an individual approach.
However, if you at least briefly read our Resume Rules post before creating your resume, you'll know the basics.
Advertising can help shorten the path to a new job.