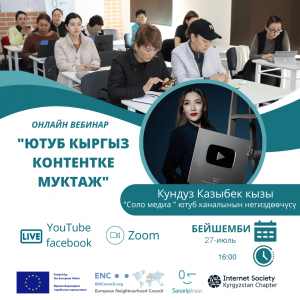 YouTube is one of the main sources of information today and can also be called the modern "television." Its concept is similar to it, with thousands of channels available. The difference lies in the fact that these channels are created by users, who can easily exchange video content on various topics.
On YouTube, there is an abundance of movies, documentaries, music videos, home videos, and live event streams. The availability of such diverse content makes it a popular platform for various interests. Some home videos, in particular, have the potential to become viral, leading unknown individuals to gain "instant fame" due to their sudden popularity. YouTube's vast reach and ease of sharing content contribute to this phenomenon, allowing unique and entertaining videos to quickly capture the attention of a global audience and propel their creators to internet stardom.
At the same time, there is a lack of YouTube channels that contain high-quality, useful and most importantly, the content in the Kyrgyz language.
The first Kyrgyz-language YouTube channel in Kyrgyzstan to achieve the "Golden Button" award back in 2019 is the "Solo Media" channel. For the upcoming webinar, we have invited the founder of this YouTube channel, Kunduz Kazybek Kyzy, to be the speaker.
We will have a conversation with Kunduz on the topic of "Kyrgyz-language content," discussing how to create engaging and useful content in our native language.
See you at the webinar, friends!