Residents of the village of Zardaly have been living without electricity for several decades. While for the whole of Kyrgyzstan electricity has become a part of everyday life, Zardaly residents need to charge homemade batteries using solar panels so that there is at least some kind of lighting in the house at night.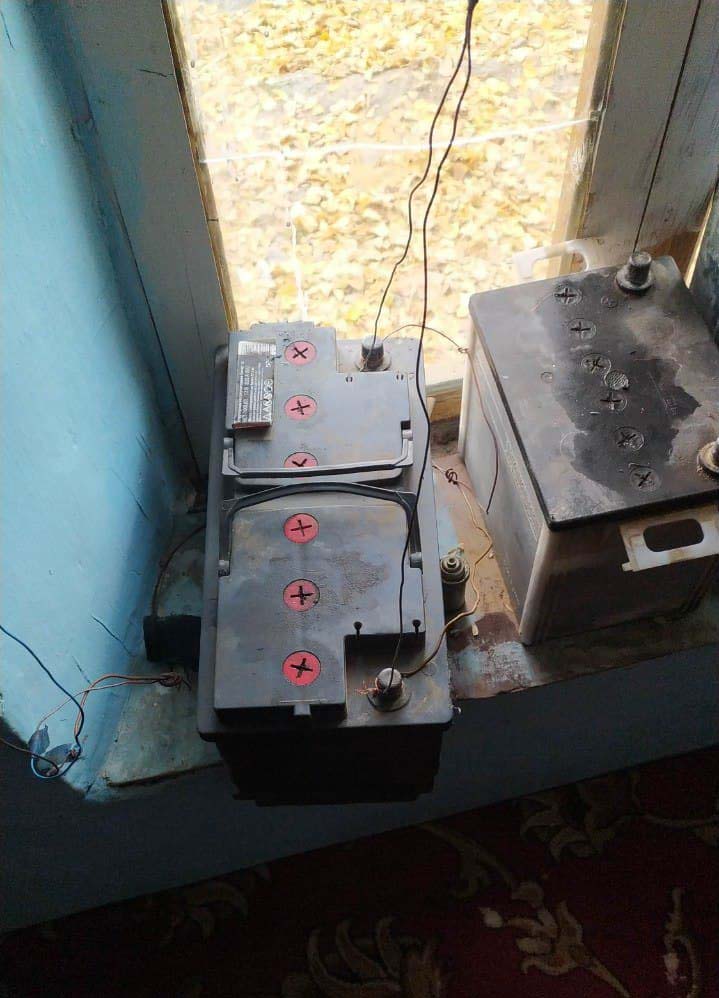 Battery from a truck in one of the houses in Zardaly
But there is good news!
This spring, the ISOC team will install the Internet in the village of Zardaly!
Since the village has never had either electricity or a mobile network, or the Internet, local residents do not use smartphones or laptops. For this reason, we collect used technologies as donations:
– smartphones (note: the screen must be unbroken and the device's wi-fi technology must be working);
– tablets (with wi-fi technology);
– routers for the Internet;
– laptops (preferably with a working battery);
– printer (b&w).
For our part, our team guarantees full reporting: photos, videos, acceptance certificates, that is, whatever you deem necessary!
On our last trip, Merim Koichueva donated a smartphone to the residents of the village of Zardaly. When our team visited the school, we decided that the only girl in the elementary school – eight-year-old Ryana – should receive it. She was very happy and grateful for this gift!
If you decide to donate equipment to the village of Zardaly, please fill out the form
For more details, write or call the number: +996 755 330 335, we will be happy to answer all your questions!
---
The ISOC team would like to thank New-Tek LLC, a domestic solar panel manufacturer, for providing a discount on solar panels!
The project is being applied with collaboration to Taza Koom — Center for Strategic Initiatives.
"Internet and Digital Skills for Remote Community of Zardaly" was provided in part by the USG Alumni Small Grants Program, which is funded by the U.S. Embassy Bishkek, Kyrgyz Republic and administered by American Councils for International Education Kyrgyzstan. The opinions expressed herein are the author's own and do not necessarily express the views of either U.S. Embassy in the Kyrgyz Republic or the American Councils for International Education.