The Ilimboks team dedicated their efforts to making a presentation to teachers and schoolchildren in Naryn Oblast, a highland region of the country where most schools teach in Kyrgyz. The team conducted trainings and presentations in the city of Naryn, as well as traveled to remote schools to inform users about the Ilimbox platform and collect user feedback to improve the platform. Here are some highlights from the excursions.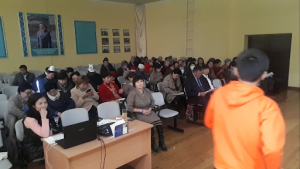 This time we met with directors of 34 schools in the Naryn region. During the presentation, detailed information about the educational online platform ilimbox.kg was provided, as well as information about the content of online lessons. In 34 schools of the Naryn region 12 802 pupils study and 2 905 teachers work.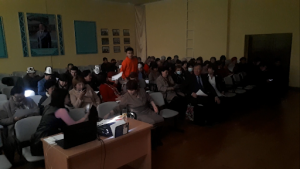 We have shown in detail what opportunities the ilimbox.kg educational online platform opens up for education departments, school administrations, schoolchildren and teachers.
ilimbox.kg is the first educational online platform for Kyrgyz-teaching schools in Kyrgyzstan.

A system enabling distance learning. Using the platform, you can teach online lessons, organize interactions between students and teachers, and measure learning outcomes.
Educational platform for teachers and students in all Kyrgyz-speaking schools in Kyrgyzstan (website, mobile application and electronic device for regions without the Internet). All materials comply with the standards of the Ministry of Education and Science of the Kyrgyz Republic.
ilimbox is an educational platform that provides online lessons and educational materials for students in Kyrgyz-language schools. According to statistics provided by the Ministry of Education and Science of the Kyrgyz Republic, 58% of students in Kyrgyzstan attend Kyrgyz-language schools. There are video tutorials developed by the ministry, but there is little material, and for this reason, online lessons and training materials in Kyrgyz were chosen for the ilimbox.kg platform.
The ilimbox educational platform is designed for students in grades 6-11. Because the simplest schoolchildren have cell phones and are connected to the Internet. Students in grades 6-11 have easy access to online lessons, mobile phones, computer tests, and interactive homework assignments.
For this reason, we decided to develop the ilimbox platform for high school students.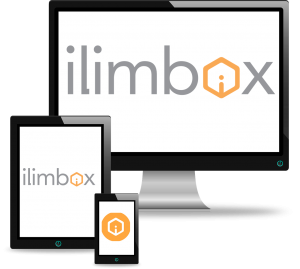 We have posted video tutorials developed by the Ministry of Education and Science of the Kyrgyz Republic on the ilimbox educational platform in an interesting, informative and cognitive manner. Instead of making a long video, we divided the video tutorials with the content of the lesson and placed informative text and pictures. We hope that the interactive tasks and verification tests will make the online lessons more interesting.
The advantages of the ilimbox.kg platform:
All video tutorials are downloaded quickly, educational materials are adapted for mobile phones, tablets and computers.
Easy to Learn: Calendar Integration, Reminders, Return to Recent Reading, and more.
Confirmatory tests and fun interactive games.
For students not attending a temporary school, this is an opportunity to continue their studies without going beyond the curriculum.
Providing teachers with digital multimedia materials on subjects.
A training tool available during a pandemic and all training materials in one place.
As a reminder, the ilimbox team has already launched the IlimBox digital library. Currently, Ilimboks equipment is installed in schools located in remote areas of the country, where there is no cable Internet and no Internet connection.
The digital library includes Wikipedia in Kyrgyz, Russian and English, Khan Academy in English, as well as thousands of audio, video tutorials and e-books. This system provides access to all educational resources without an Internet connection. More information is available at https://isoc.kg/ru/ilimbox/.
The Ilimbox Distance Education Platform for Schooling Project is funded by the Democratic Commission's Small Grants Program of the US Embassy in the Kyrgyz Republic for 2020-2021.