"ilimbox.kg is the first educational online platform for schools in the Kyrgyz language of instruction."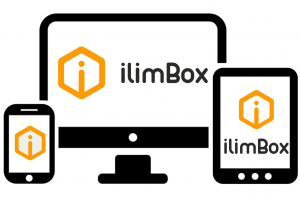 A system enabling distance learning. Using the platform, you can read online lessons, organize interaction between students and teachers, and measure learning outcomes.
An educational platform for teachers and students of all Kyrgyz-language schools in Kyrgyzstan is available at www.ilimbox.kg. All materials comply with the standards of the Ministry of Education and Science of the Kyrgyz Republic.
The advantages of the ilimbox.kg platform:
All video tutorials are downloaded quickly, educational materials are adapted for mobile phones, tablets and computers.
Easy to Learn: Calendar Integration, Reminders, Return to Recent Readings, and more.
Quizzes and fun interactive games.
For students not attending a temporary school, this is an opportunity to continue their studies without going beyond the curriculum.
Providing teachers with digital multimedia materials on subjects.
A training tool available during a pandemic and all training materials in one place.
There is an analytical system that allows you to create reports on the platform's activities. For example, course views, comments, inputs and outputs. He can assess learning outcomes in a timely manner.
Further plans of the team: fill with interesting teaching materials, prepare and post short videos of experiments in physics, chemistry and natural sciences for high school students in Kyrgyz. Filling the ilimbox.kg platform with ORT and subject tests.
The Ilimbox Distance Learning Educational Platform for Schoolchildren project is funded by the Democratic Commission's Small Grants Program of the US Embassy in the Kyrgyz Republic 2020-2021.The Ilimbox project is funded by the Democratic Commission Small Grants Program of the US Embassy in the Kyrgyz Republic.